Content Exploration
and Decision-Making
At Scale
A new tool, Content Chimera, is coming later this year.
David Hobbs Consulting is already using this tool for clients with global digital presences. We are currently readying the tool for wider release. Need help sooner? Contact us for an engagement.
Make decisions, not spreadsheets
When making major content transformations, we need to make big picture decisions like what are we going to do with the content and who is going to do that. Content Chimera has a rules engine to allow you to make broad decisions (rather than line-by-line spreadsheet analysis) and see their implications.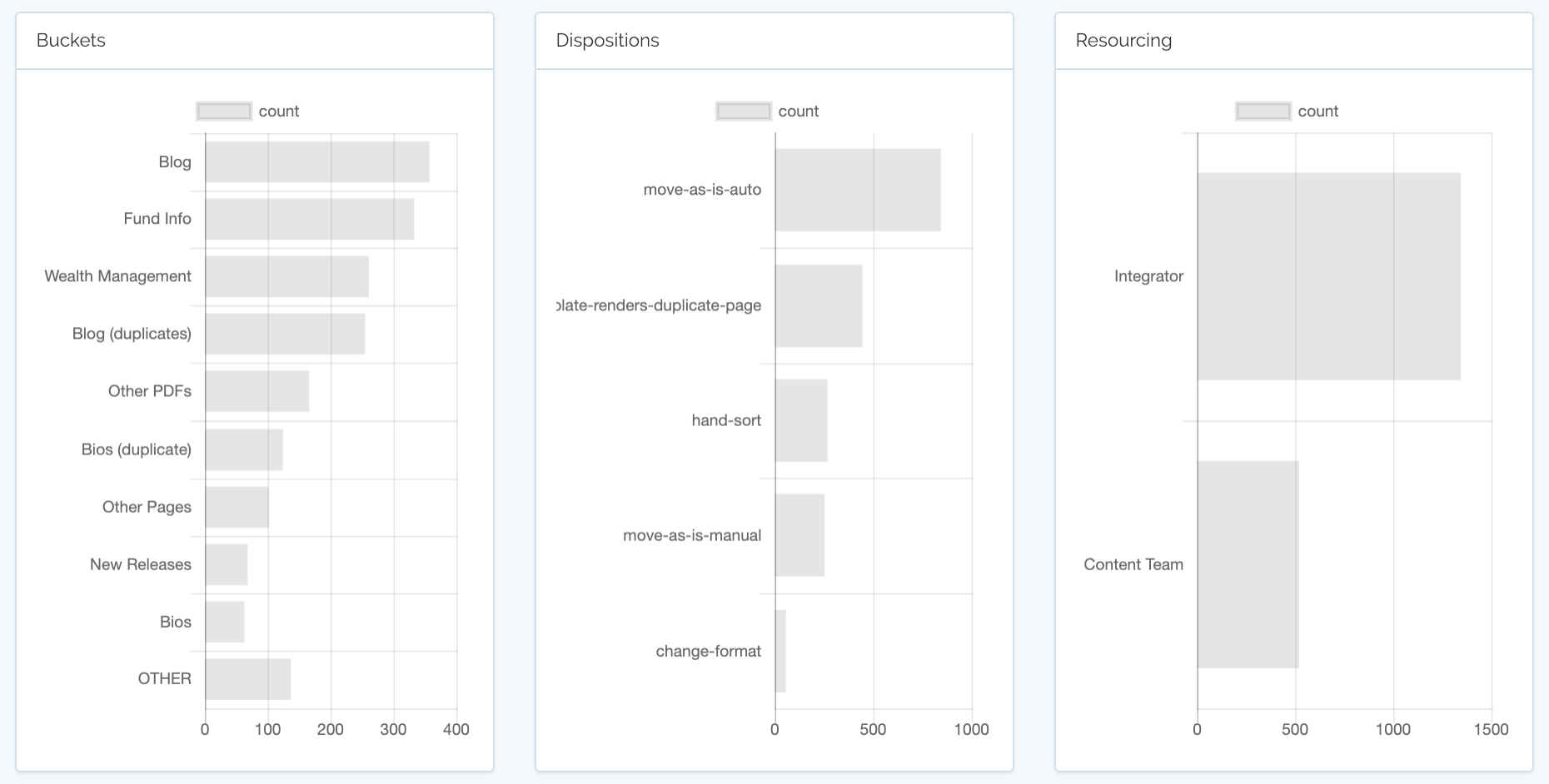 Content Chimera can both import and export spreadsheets, but in Content Chimera you are usually looking at graphs and rules to facilitate exploration and decision-making.
Explore, not just report
Content Chimera allows interactive visualizations, not just canned reports. Furthermore, as you explore your data you may realize you don't have all the data you need. You can add data about your content from any source via CSV import (or by scraping off Content Chimera's cache of your site).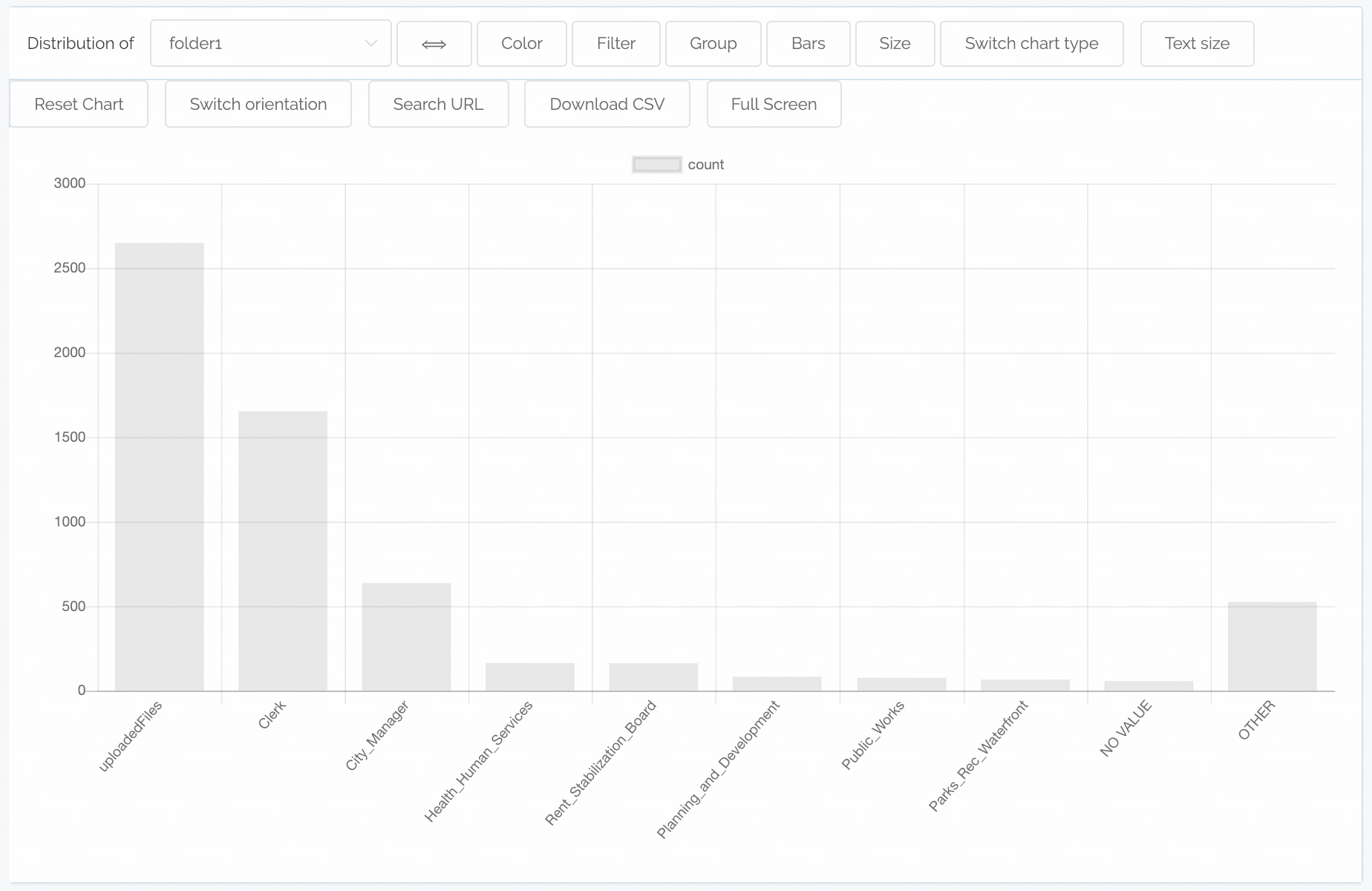 Better communicate with leadership
Leadership wants to see the big picture. You may need to understand the content on your site in depth, but that isn't leadership's job. The treemap view in particular can give a broad view of your digital presence at a glance (the example here is across four sites) in order to engage with leadership at a level relevant to them.