Content Exploration
and Decision-Making
At Scale
A new tool, Content Chimera, is available for early adopters.
Early access is most appropriate for professional services firms and consultants (especially integrators, marketing agencies, and content strategy consultancies) that work with a variety of clients. Do you directly own your organization's digital presence? Contact us to tell us more about your needs.
Make decisions, not spreadsheets
When making major content transformations, we need to make big picture decisions like what are we going to do with the content and who is going to do that. Content Chimera has a rules engine to allow you to make broad decisions (rather than line-by-line spreadsheet analysis) and see their implications.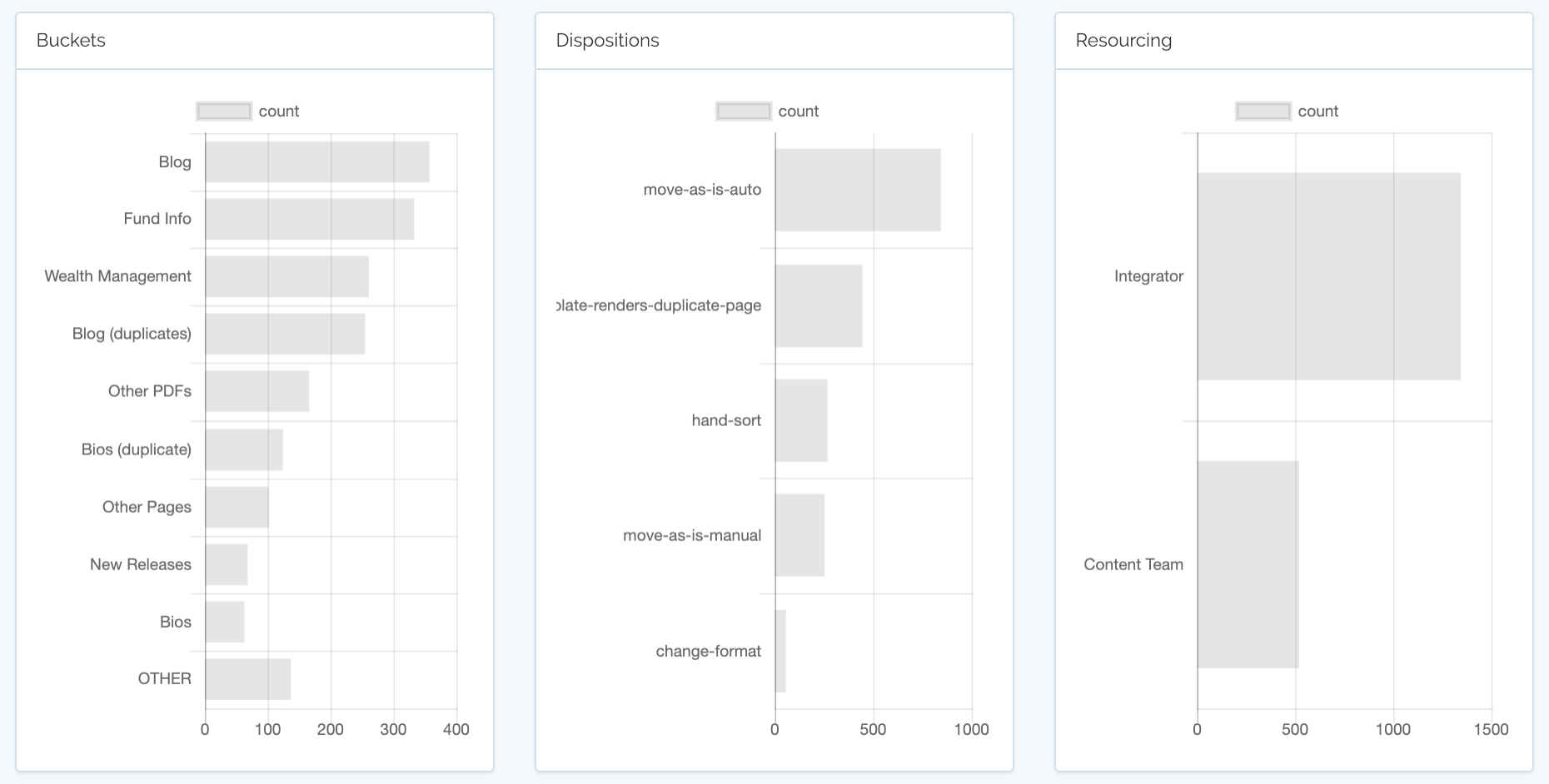 Content Chimera can both import and export spreadsheets, but in Content Chimera you are usually looking at graphs and rules to facilitate exploration and decision-making.
Explore, not just report
Content Chimera allows interactive visualizations, not just canned reports. Furthermore, as you explore your data you may realize you don't have all the data you need. You can add data about your content from any source via CSV import (or by scraping off Content Chimera's cache of your site).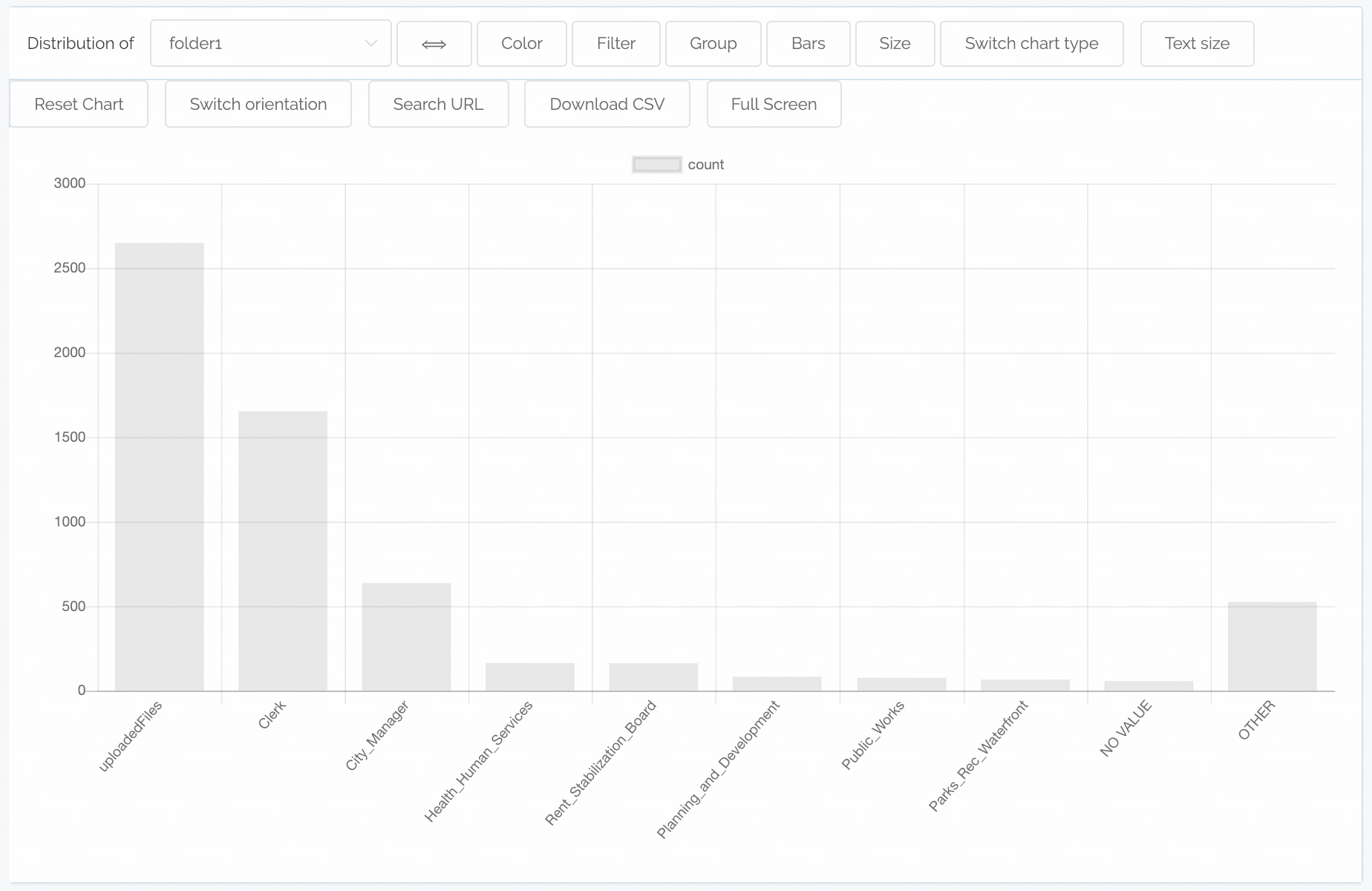 Better communicate with leadership
Leadership wants to see the big picture. You may need to understand the content on your site in depth, but that isn't leadership's job. The treemap view in particular can give a broad view of your digital presence at a glance (the example here is across four sites) in order to engage with leadership at a level relevant to them.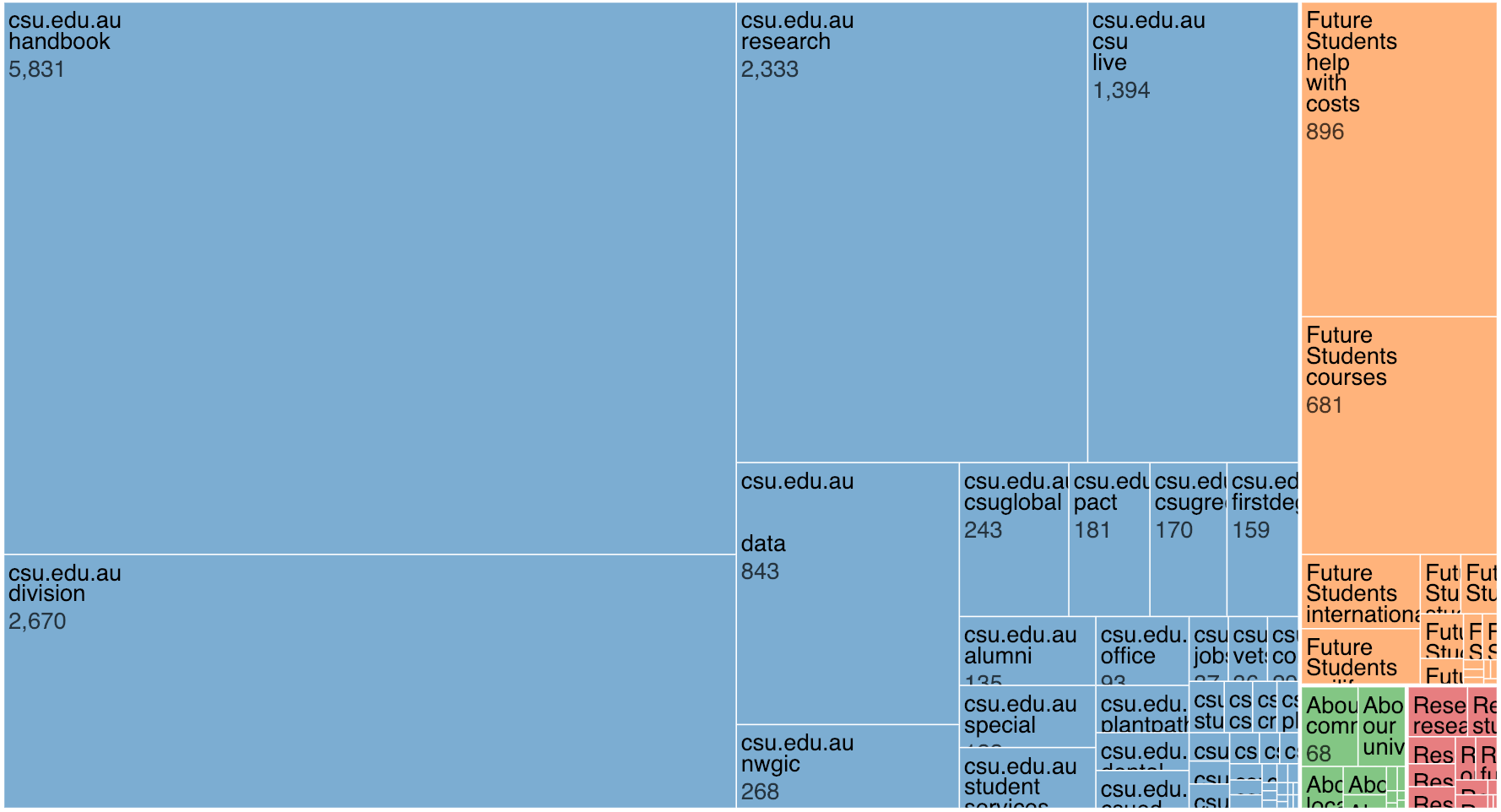 Automatically find near-duplicate content
Content Chimera, using its own local cache of your site, can automatically find near-duplicate content on your site. This is impossible to accomplish manually.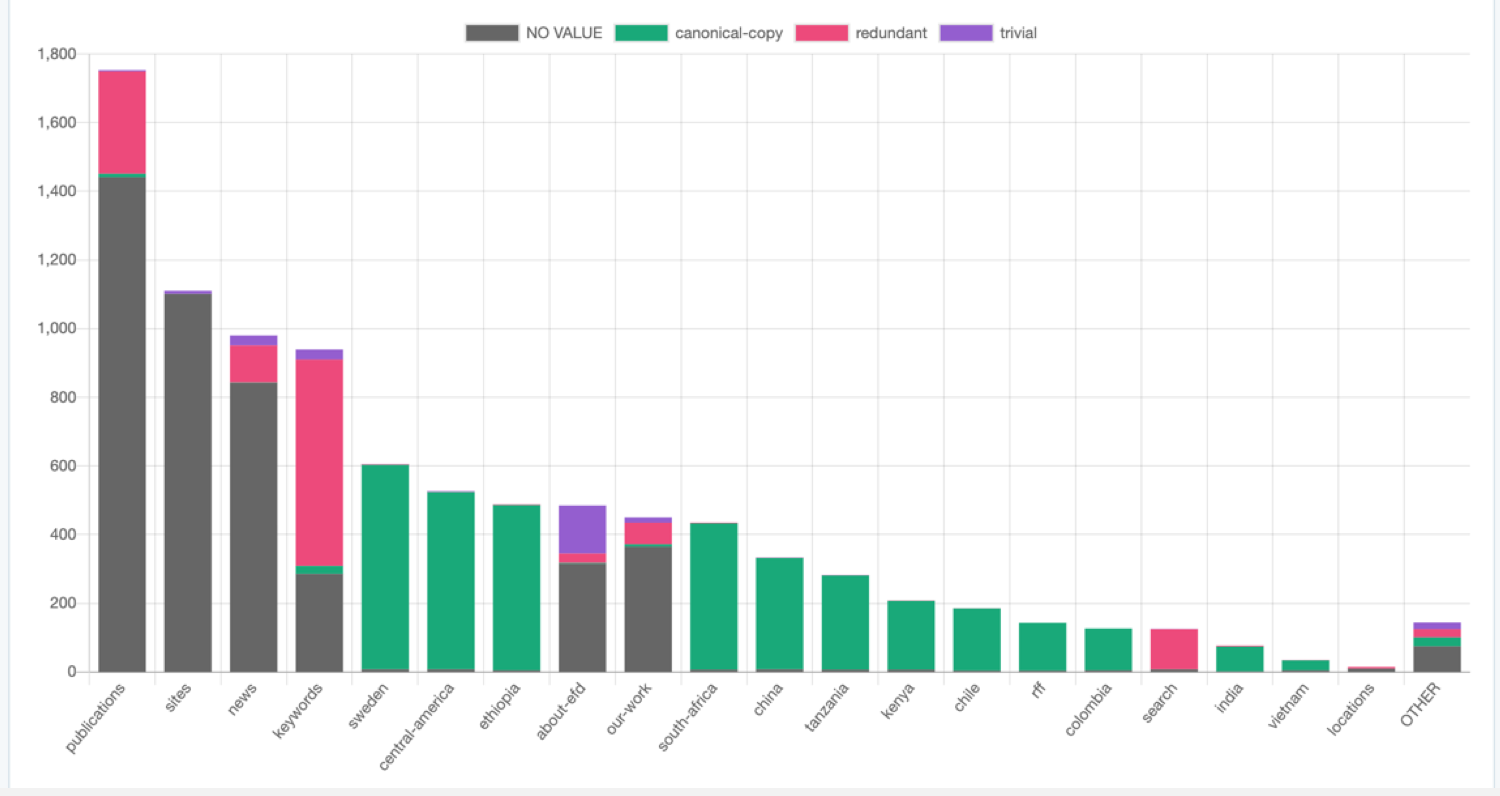 From status quo to higher value
The current status quo, possible with a wide variety of tools, is to crawl to generate a list of URLs. But a list of URLs isn't very useful on its own: you need to process URLs (such as deduplicating at the URL level, extracting folders, grouping types of files), merge in arbitrary data from other sources (such as Google Analytics and Matomo), and chart in order to see patterns (including the ability to drill down to example pages). Those things are difficult to implement and error prone in tools like Excel. Conducting multi-site analysis becomes even more difficult to accomplish with other tools, and implementing rules to make decisions is even harder. All this is implemented in Content Chimera, and those items on the right are increasingly difficult to accomplish with existing tools.